January 16th, 2009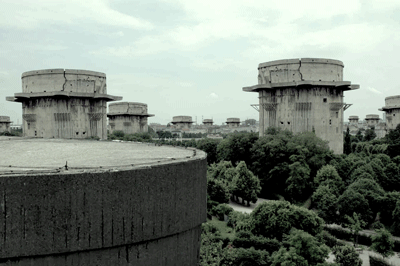 As planned, here-in-after The CM-int'08 (POLIMI Course of Interiors 2008 by Gennaro Postiglione) presents a sequence of possible visions about the future of Vienna Flak Towers (bunkers from WWII): a selection of these shots will be shown in the exhibition "I templi incompiuti di Hitler" (download info), Spazio Guicciardini (18 FEB-13 MAR), Milano, promoted by the Provincia di Milano and the Austrian Culture Institute in Milan (curators: Edoardo Conte and Flavia Foradini).
The curators asked for our collaboration/participation at their exhibition with a work on Vienna Flak Towers and we decided to assign to CM-int'08 students – in continuity with previous exercises – the task to edit some "UN-useful" visions.
Following, a sequence arranged from the best to the worst according students self-evaluation.