editors
Main editors of lablog are Gennaro Postiglione (Associate Professor of Interior Architecture at Politecnico di Milano) and Lorenzo Bini (Architect and Visiting Professor at Facoltà  di Architettura e Società -Politecnico di Milano).
Lorenzo Bini and Gennaro Postiglione run together "BeeP agency for architecture research teaching and practice" (based in Milan) where they convey their competences and skills for a cross-disciplinary approach to architecture and built environment challenges.
Lorenzo Bini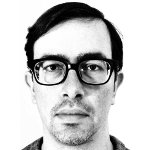 Lorenzo Bini è nato a Milano nel 1971, ha studiato al Politecnico di Milano ed alla SHKS di Oslo, Norvegia. Dopo essersi laureato in architettura nel 1998 ed aver lavorato per diversi studi milanesi, nel 2000 si è trasferito in Olanda dove ha lavorato come architetto per West 8 Urban Design & Landscape Architecture. Di ritorno a Milano, nel 2003 ha co-fondato studiometrico, uno studio di architettura che ha diretto fino al 2011, quando lo studio si è sciolto per fondare Binocle. Oltre all'attività professionale, Lorenzo ha tenuto conferenze in diverse scuole Europee e da alcuni anni insegna architettura al Politecnico di Milano. Dal 2010
Read about him and download his Curriculum Vitae HERE
Gennaro Postiglione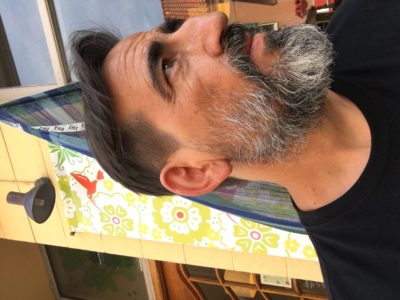 Gennaro Postiglione is Full Professor in Interior Architecture at Politecnico di Milano where he acts as Head of the MSc in Architecture. Besides his research on Scandinavian Modern and Contemporary Architecture, since 2005 he started research by design track on reuse and valorisation of minor heritage – among which also the one coming from conflicts – recurring to sustainable re-active-action strategies and stressing the relationship between collective memory, public space and cultural identity.—putting the resources of architecture in the public interest. Moreover, he also works on contemporary housing and dwelling practices, research aiming at promoting innovative, up-to-date solutions (in terms of building types, furnishing, layout, management and promoters) capable of meeting the urgent needs of housing.
Recent Granted Projects
MSCA-ITN, 2019: TACK. Tacit Knowledge: Architecture and its way of knowing (tacit-knowledge-architecture.com/)
Erasmus+2019: CA2Re+. Collective Evaluating of Design Driven Doctoral Training (CA2RE+)
PRIN2019: Transatlantic Transfer. The Italian presence in Post-War America
Gennaro seats in the editorial board of AREA (il sole24ore ed.) from 1997, and from 2010 is in the Advisory Board of the Peer Review Journal 'Interiors' (Berg Publisher Ltd), while from 2012 to 2015 he seats in the Advisory Board of the Peer Review Australian Journal of Interiors "IDEA".
Gennaro Postiglione on Academica
Profilo 'metaforico' /'Metaphoric' profile