December 5th, 2005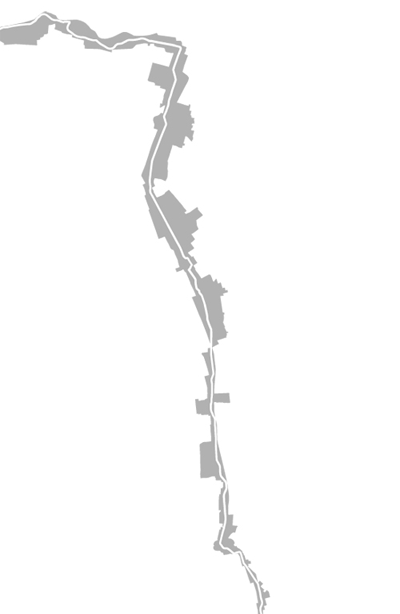 Chiara Zanetti: Martesana Linear Park
Il lavoro, partito da una ricognizione dei luoghi e delle dinamiche socio-culturali delle realtà attarversate dal canale che collega il centro di Milano con il paese di Trezzo sull'Adda, a 36 km di distanza, prova a definire modalità e contenuti per la valorizzazione, fruitiva e funzionale, del corso d'acqua.Le modalità di interevento proposte incrciano quelle del Landscape design con quelle proprie degli interni, andando a "equipaggiare" I luoghi con una dotazione di attrezzature minime in grado di promuovere una rivitalizzazione dei luoghi. Zone destinate allo svago si alternano e si ibridano con aree destinate invece a ospitare servizi di pubblica utilità, come mercati rionali e/o strutture per l'ospitalità diffusa.
to look inside > click here
To download some parts of book
No tags for this post.