Friday, February 21st, 2014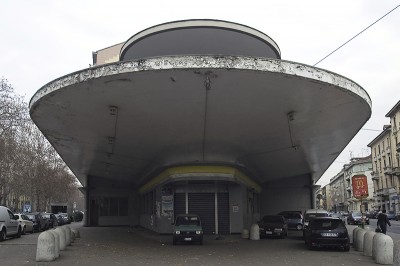 We just found out that the Stazione di Servizio Agip, the beloved building topic of our 2012 Design Lab, has been officially listed. According to the public authorities – namely the Ministero dei beni e delle attività culturali e del turismo – the building is "of  particularly outstanding historical and artistic interest" and will be now subject to safeguard. The official document stating this important judgement features a short bibliography that includes our Lab-int-2012 as a reference.
It goes without saying that we consider this a huge achievenment for the commitment played out by our students in that project.