November 30th, 2014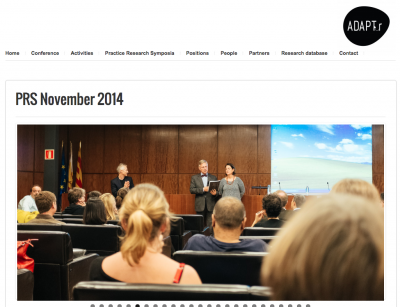 The Practice Research Symposium took place at RMIT Europe in Barcelona from 28-30 November. Transition Training and Research Methods Training was conducted by the ADAPT-r Experienced Researchers, Johan Verbeke, Claus Peder Pedersen, Arnaud Hendrickx and Jo Van Den Berghe. and included presentations by graduates from the RMIT doctoral programme: CJ Lim, Deborah Saunt and Tom Holbrook.
There were 3 PhD students examinated: Tanya Kalinina, James McAdam and Riet Eeckhout.
During the PRS weekend 38 practitioners have presented their research or PhD proposal.
lablog was invited to take part at the meeting to share knowledge.
Download the programme