October 5th, 2012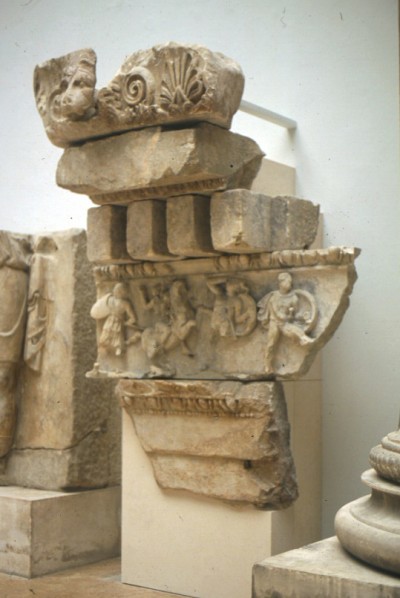 IA-Interior Architecture course 2012-13
Prof Gennaro Postiglione together with arch Maddalena Scarzella
ASthought
architecture from concept to built form
Monday 8th October 2012 – h. 9:15 aula C
Facoltà di Architettura e Società
Politecnico di Milano
Main goal is to describe the design process, the architectural solutions and the detailing choices of a built work in a chronological order. The sequence of selected iconography for each step will be arranged into specific categories (typology, materials, elements, etc.), according standard architecture manuals, and explained through captions (140 characters in order to be able to become twitter posts). An introduction presenting the work 'facts', a short description of 1000 words and an essay selected among what already published, will constitute the main textual sections.
Follow the project on: asthought.polimi-cooperation.org
Participants will probably arranged into groups (max by two) in order to approach the deepening of a selected work – constrained within some criteria delivered by the Editors Manual  – by means of: direct access to the work for photo survey and alive experience of architectural space; alive series of interviews with the architect-author in order to understand the design process from its starting conceptual moment to the final built form; direct access to the architect-author's archive to browse through his/her drawings and other materials in order to collect the best documents to explain the selected work and useful to build an open source and on-line architectural manual dealing with both the design process and the design construction.
All the documents will be delivered only on-line via blog we will launch of the course opening on the 8th of October 2012.
The dream – that is also the ambition – is to tune at the best the structure of this on-line manual and to spread around its template in order to amplify the power of collecting and publishing in a such huge way that in a few years we could arrive at the largest open source and most browsed utility for architectural students in Europe.
Hope to find motivated and passionate participants who want to share with us this challenging adventure.
Follow us on:
ISSUU: lablogpublications
Flickr: lablogpics
Vimeo: lablogmovies