November 9th, 2011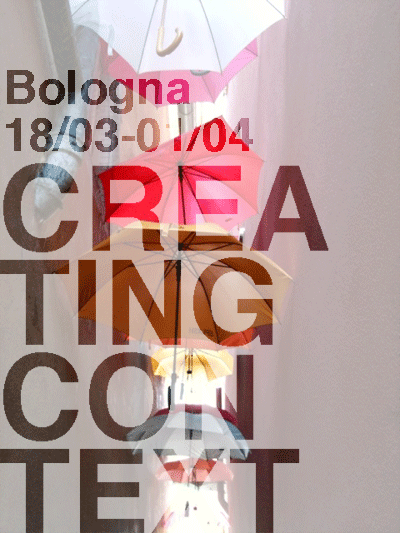 'Creating Context'
Neon Gallery, Bologna
18 March 2012 – 1 April 2012
POLIMI will take part with 6 students: call for students is now open.
I will be among tutors in Bologna, together with Lorenzo Bini and many more, and we will select the 6 participants.
2 seats still available: send your CV by 30th DEC 2011!
Please, have a look at the WS programme, and if interested, upload your Portfolio in PDF format [max 20MB]. Details: IP-Creating Context-call_111017
No tags for this post.