July 9th, 2011
September, will be a very intense period for POLIMI students, there are several proposals for interesting International Workshops held at the School of Architecture and Society. Here are the one we are involved and where we invite students to send their applications: as usual limited seats available.
Structural Architectures-Geometry, Code and Design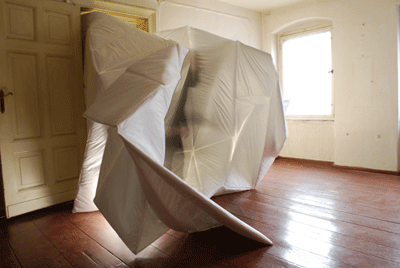 First edition of the 3 year Intenational Erasmus Intensive Programme on 'Structuralism Geometry & Design'
5-15 September 2011

Deadline for application: 15 JULY
provide a Portfolio as PDF file (A3 size) with documents hihlighting your skills & competences in:
– 3D modelling softweres
– construction & detailing
– traditional representation (by hand and with pencil)
– passion for geometry & structures
PDF > max 10MB
mail to:
gennaro.postiglione@polimi.it
or
luigi.cocchiarella@polimi.it
download: Call for Applicants
for other info: WS-description; WS-programme; WS-schools people and ECTS
.
MIAW2011: forests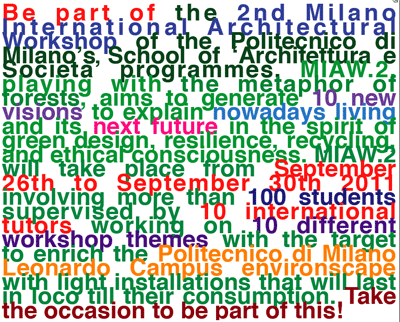 Second edition of 'Milano International Architectural Workshop'

26-30 September 2011

Deadline for application: 15 JULY
For info & details: www.miaw2.polimi.it
Related: BIAW2011;
Previous editions: MIAW2010