February 14th, 2011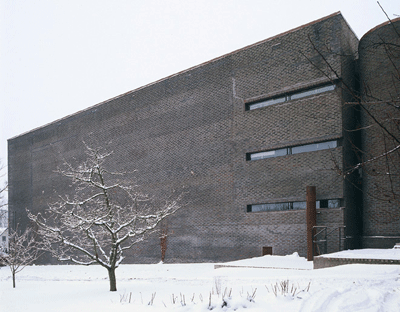 © Olof Hultin
County Archive Building ("Landsarkivet") extension, 1971, by Bernt Nyberg: old building from 1904 by architect Carl Möller.
The archive building by Nyberg is part of a tradition of brick building that was developed and passed on by the internationally known Swedish architect Sigurd Lewerentz, creator of the churches in Björkhagen and Klippan. In Skåne (the southernmost part of Sweden) the heritage of Lewerentz has been taken over by Bernt Nyberg, Klas Anshelm and Bengt Edman.
A project, for transorming the archive into a students' housing, is going to destroy its unbroken brick wall masonery.
Sign the PETITION to stop the distruction… and follow the work on archdaily.com