April 24th, 2009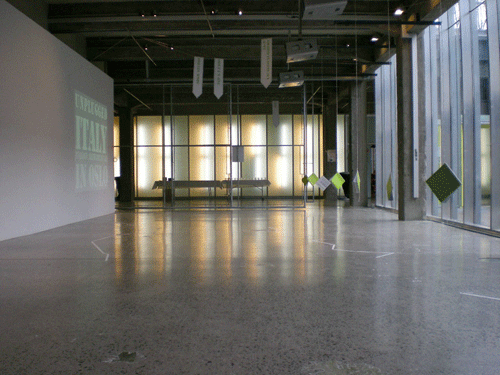 The 16.04.09 at 12.30, in the AHO Gallery there has been the opening of the exhibition UNPLUGGED ITALY: Italian architecture in Oslo. The exhibition was promoted by The Italian Cultural Institute in Oslo, edited by Gennaro Postiglione/DPA-Politecnico di Milano and designed by Erica Borsa and Alice Labadini.
The opening was in connection with the second meeting of UNPLUGGED ITALY lectures (download the program) and the invited guests were:
AION (Siracusa)
studiometrico (Milano)
2A+P/A (Roma)
Matteo Poli (Politecnico di Milano) was the chairman while Neven Fuchs (AHO) was the discussant.
Following some pics of the exhibition
Download opening pics (by Erica Borsa)
Download exhibition pics (by lablog)