June 23rd, 2007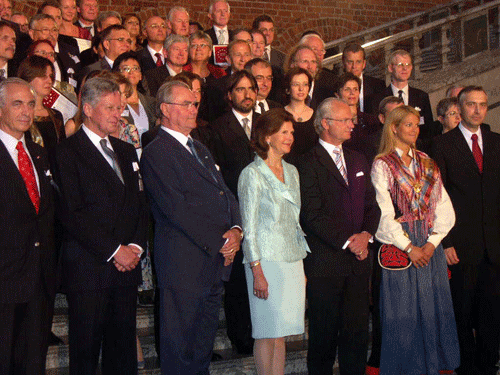 On 8 June 2007, the European Commission (DG EAC) and Europa Nostra awarded the 5 Top Prizes, 16 Medals and 13 Diplomas of the annual European Union Prize for Cultural Heritage / Europa Nostra Awards.
The Atlantic Wall Linear Museum (promoter & project leader: Gennaro Postiglione) was awarded The Top Prize within Category 2 "Studies in the field of Architectural Heritage": for critical research and effective promotion of an important trans-national cultural heritage that has contributed to the preservation of the memory of our shared European history.

The awards were presented by HRH the Prince Consort of Denmark, HRH Princess Madeleine of Sweden, Patron of Europa Nostra Sweden, and Ján Figel', member of the European Commission, responsible for Education, Training, Culture and Youth.