April 2nd, 2007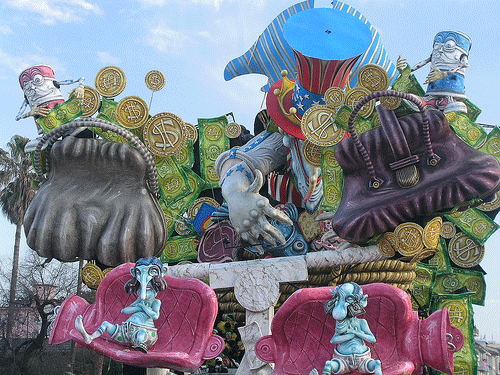 [foto Giorgio Siena, da: www.flickr.com]
Di seguito si segnalano alcune occasioni di studio e di ricerca all'estero, collegate ad altrettante borse di studio, presso:
The University of Sheffield
La Fondazione Von Humboldt
The Jan van Eyck Academie
The University of Sheffield
Up To 60 Awards Available For Entry In 2007-08. The University of Sheffield, one of the top-ranked research-led universities in the UK, is pleased to announce a major investment in the development of our postgraduate community. 60 University Studentships are available to new students wishing to undertake postgraduate study in any Faculty of the University. The Studentships will provide tuition fees at the UK/EU rate, a maintenance grant between £6,300 and £12,600 per annum, and a Research Training Support Grant.
Further information and application forms are available at: http://www.sheffield.ac.uk/pgresearch/studentships/uos.html
Deadline for applications: 2 May 2007 > Ref. No: ST472
Fondazione Von Humboldt
La Fondazione Alexander von Humboldt consente a ricercatori qualificati di realizzare progetti di ricerca, su tematiche da loro stessi individuate.
Durata: Periodi compresi tra 6 e 12 mesi.
Soggetti ammissibili:
I ricercatori (età massima 40 anni) devono possedere un dottorato di ricerca ed essere residenti al di fuori della Germania.
Informazioni finanziarie:
L'ammontare mensile delle borse è compreso tra 2.100 Euro e 3.000 Euro.
Modalità di presentazione delle domande:
Le candidature possono essere presentate alla Fondazione in qualsiasi momento, direttamente all'ufficio della Fondazione oppure attraverso il consolato presso la Repubblica Federale Tedesca.
Termini di presentazione delle domande:
La presentazione delle candidature può essere fatta in qualsiasi periodo dell'anno.
Per ulteriori informazioni visitare:
http://www.avh.de/en/programme/stip_aus/stp.htm
Jan van Eyck Academie
Post-academic Institute for Research and Production
Fine Art, Design, Theory
Call for applications
Deadline: 15 April 2007
Artists, designers and theoreticians are invited to submit research and production proposals to become a researcher at the Jan van Eyck Academie. Candidates can either apply with a topic of their own or for a project formulated by the institute itself. In order to realise these projects, the Jan van Eyck offers the necessary made-to-measure artistic, technical and auxiliary preconditions.
More information about the application procedure can be found at http://www.janvaneyck.nl/_devices/frames_applications.html