June 15th, 2006
borneo sporenburg è un caso studio esemplare per chi si accinge ad affrontare il progetto di una casa a schiera. si tratta di un intervento urbano che ha trasformato una parte di città  realizzando abitazioni ad alsa densità  su un'area storicamente occupata dalle strutture legate alle attività  portuali del porto di amsterdam. all'interno del piano urbanistico, opera dello studio west 8 di rotterdam, un grande numero di architetti olandesi ed internazionali sono stati chiamati ad implementare i singoli progetti architettonici.
è possibile scaricare un file pdf [2,22 MB] che contiene immagini, disegni e fotografie di borneo sporenburg, ed in particolare delle due abitazioni progettate dallo studio mvrdv di rotterdam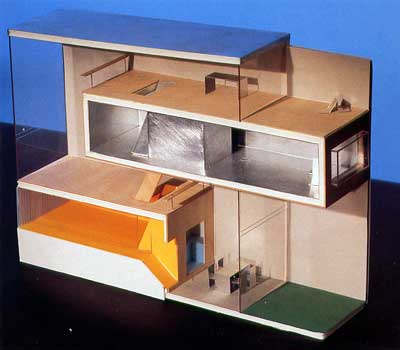 [ sources: Terence riley, 'The un-private house', the museum of modern art, new york, 1999 | Manuel Gausa, 'housing! new alternatives new systems', birkhauser actar | Abitare, n. 417, maggio 2002 | Lotus 109, il nuovo mondo allegorico, electa]
No tags for this post.