Thursday, October 20th, 2011
The current Open Call for proposals for the lobby of the MACBA Study Center in Barcelona takes place within the context of MeLa-project.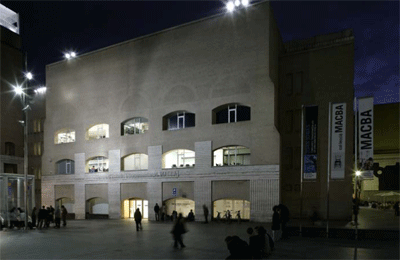 Workshop
The workshop is open to all students of POLMI (Architecture, Design, Urban Planning) enrolled in the Master level (4th & 5th year of study). And it takes place every Monday morning (9.30-12.00) from 10 OCT to end of January in 'aula C'. Students are invited to present their portfolio during the first meeting: the workshop staff will proceed to make the selection by the end of the day.
Attending the WS (that mens arriving at the deliver of the project for the competion in group with other students) will give 4 ECTS. The same for students regularly enrolled at the Interiors course (2nd and 3rd year of BA).