Archive for October, 2014
Tuesday, October 14th, 2014

E' stato pubblicato il nuovo bando per il WS itinerante VILLARD16:
Scadenza 23 Ottobre h 12:00
Friday, October 10th, 2014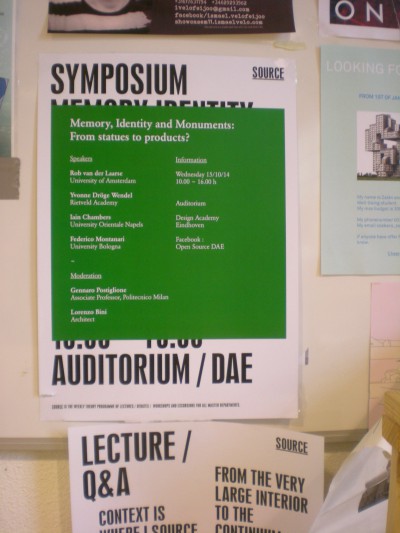 Design Academy Eindhoven – Source Lectures 2014
15 OCT 2014
10:00 – 16:00
DAE Auditorium
Emmasingel 14
5611 AZ Eindhoven
Instead of acknowledging the monument only as a fixed and consolidated typology, the symposium intends to discuss the power to recall memories and provoke thoughts – proper of monuments – into (designed) objects regardless of their size, value, exposure and durability. By reinterpreting their role that might not necessary be imagined as accessible by a community only but perhaps transferred to the context of people intimacy and privacy, it will also question the public nature of monuments.
The  Symposium is curated by Lorenzo Bini and Gennaro Postiglione, guest mentors at DAE-Contextual Design department.
Read the rest of this entry »
Thursday, October 9th, 2014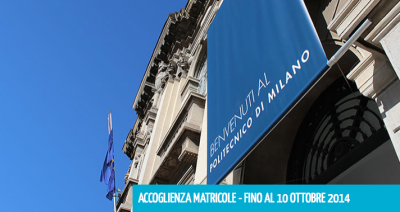 Call for Double Degree programs: dead line 27 OCT 
Dear Students,
As the call for the participation to Double Degree programs has been launched, we have scheduled a meeting for presenting the programs promoted by the School of Architecture and Society at Politecnico di Milano.
The professors in charge of the Double degree projects will be available to discuss your questions. Furthermore some students just returned from their abroad experience will be there to tell you about their experience.
The meeting will be held at the Leonardo Campus on Wednesday October 15th – h.17:15 in aula C.0.1 Read the rest of this entry »