Thursday, January 6th, 2011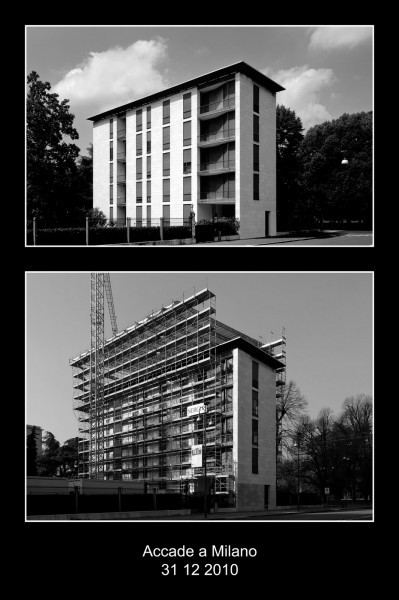 I documenti sono stati presi da: http://casaalparco.blogspot.com
A Milano la Casa Tognella, opera di Ignazio Gardella altrimenti nota come "Casa al Parco" (1946-'53) è oggetto di un intervento approvato ed ora in corso di realizzazione (si vedano le immagini allegate) che appare destinato a mutarne fortemente l'equilibrio e il significato.
I firmatari di questa petizione chiedono al Ministro per i Beni e le Attività Culturali, al Presidente della Regione Lombardia e al Sindaco del Comune di Milano se per caso non possa essere evitata questa che sembrerebbe grave indifferenza, ancora perpetrata nell'ex BelPaese, nei confronti della cultura architettonica di respiro europeo.
Se vuoi puoi firmare anche tu: link alla petizione
Further on there is also an English version of the Petition.
No tags for this post.