Thursday, November 3rd, 2011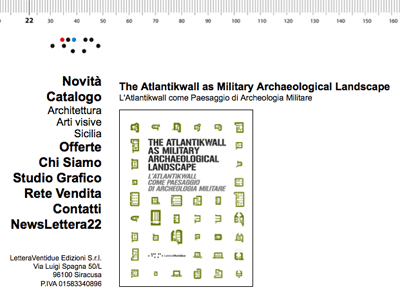 The signs of armed conflict are the backbones which cross and could also unify Europe, signs defining what is now called the "Conflict archaeological landscape". This book presents a rich and unique iconography and a selection of essays for the first time providing a new critical approach to the Atlantikwall, proposing its interpretation as one of the major Western military archaeological landscapes.
Contributions, among others, by: Diller & Scofidio, Guido Guidi, Luca Basso Peressut.